Air Conditioning Services
Your Comfort Is Our Top Priority
At Bounds Heating & Air, Inc, we understand the importance of keeping your home running perfectly so that your family is safe and comfortable. Part of maintaining a smooth-running home is a well-functioning air conditioner. Our highly trained service technicians know exactly what it takes to make sure your home is equipped with a high-performing, efficient system. When you need a minor repair or a complete system replacement, you can count on our team to handle the job quickly and effectively.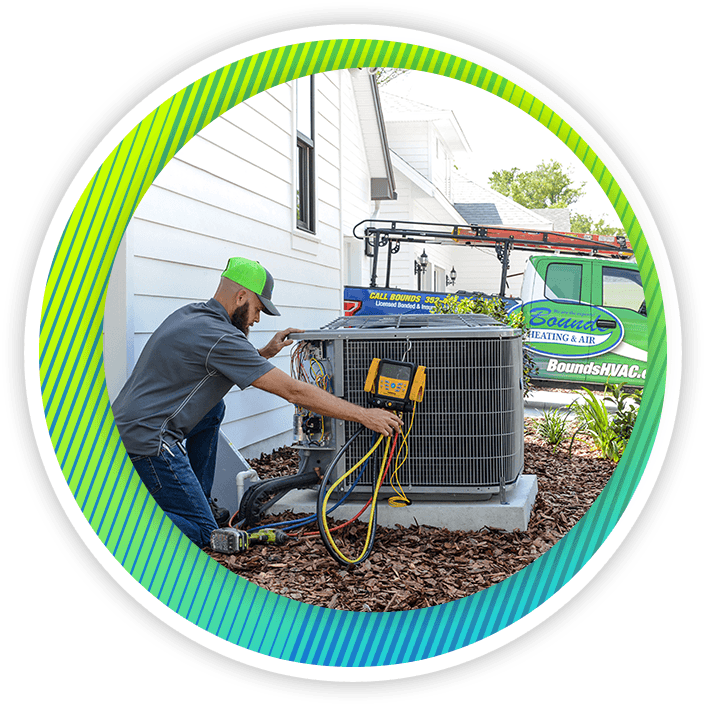 Our Services
Using top-of-the-line equipment and state-of-the-art tools and technology, the highly trained professionals at Bounds Heating & Air can properly complete any service you throw our way. Backed by over 30 years of service experience, no job is too big or too small for us. We have a wide service area that extends throughout Northern Florida!
Our Gainesville air conditioning services include:
Whether something is wrong with your system or you are simply looking to make an upgrade, we are your go-to team. We are familiar with all makes and models of equipment, and can offer you professional advice, expert solutions, and lasting results!
Do I Need to Repair or Replace My AC?
While it's usually quite obvious when something is wrong with your AC, it can be quite difficult to determine whether your system is in need of a repair or complete replacement. Usually, it comes down to a few factors such as age, frequency of repairs, energy bills, and indoor comfort. If your AC is over 10 years old, requires frequent repairs, creates higher-than-normal energy bills, and fails to cool your home adequately, chances are it is time for a replacement. If your system is less than 10 years old, rarely, if ever, needs to be repaired, generally cools your home evenly, and doesn't create impossibly high energy bills, you probably just need to repair the problem at hand.
Signs You Need to Call AC Professionals
We understand how inconvenient air conditioning problems can be. If something is wrong with your AC, even if the issue seems minor, it is best to call an AC tech in right away. Minor problems can lead to major system breakdowns if left untreated.
Signs you need to call an AC tech include:
Your AC is blowing warm air

Your AC is not evenly cooling your home

There are loud banging or screeching sounds coming from your unit

Your AC turns on and off constantly

Your AC won't turn on

There is strange smelling air coming from your vents

Your outdoor unit is leaking or frozen
How to Prevent Problems with Your AC
The last thing any homeowner wants to deal with is a broken air conditioner, especially in the middle of a heat wave. While some problems are unavoidable, most AC repairs are entirely preventable. Scheduling routine maintenance for your air conditioner extends its lifespan, increases its efficiency, and significantly reduces the chances of your system breaking down. Reach out to our maintenance professionals to schedule your service and make sure your system is in top shape.
We Never Cut Corners
As a family-owned and operated company, we strive to do whatever it takes to help other families in our community. Our highly trained technicians never cut corners and never settle for work that is "good enough" because your comfort matters to us. From small repairs to new installations like Carrier air conditioning in Gainesville residential and commercial property owners, we treat every service with urgency, ensuring that your system is up and running. The Gainesville AC team at Bounds Heating & Air is so confident in our work that we back every job with a 100% satisfaction guarantee!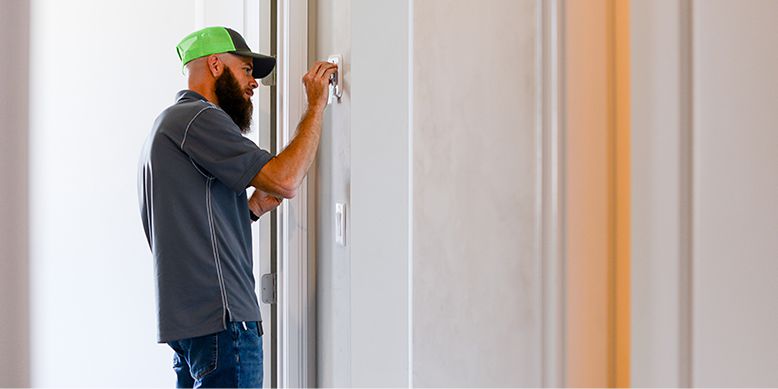 Request Your Service
Call (352) 472-2761 or User Our Form