Heating Service in Gainesville
Here for You When You Need Us Most
As a family-owned and operated company, we know how important it is to ensure your home is running smoothly for your family's comfort. Taking care of your heating system is part of keeping your house in top. For over three decades, Bounds Heating & Air has provided homeowners in Gainesville with second-to-none heating services. We are your go-to for all things heating and cooling and guarantee your 100% satisfaction with every service. Our heating technicians don't do anything halfway and we never settle for work that is "good enough" because we want to make sure your home is in the best condition possible.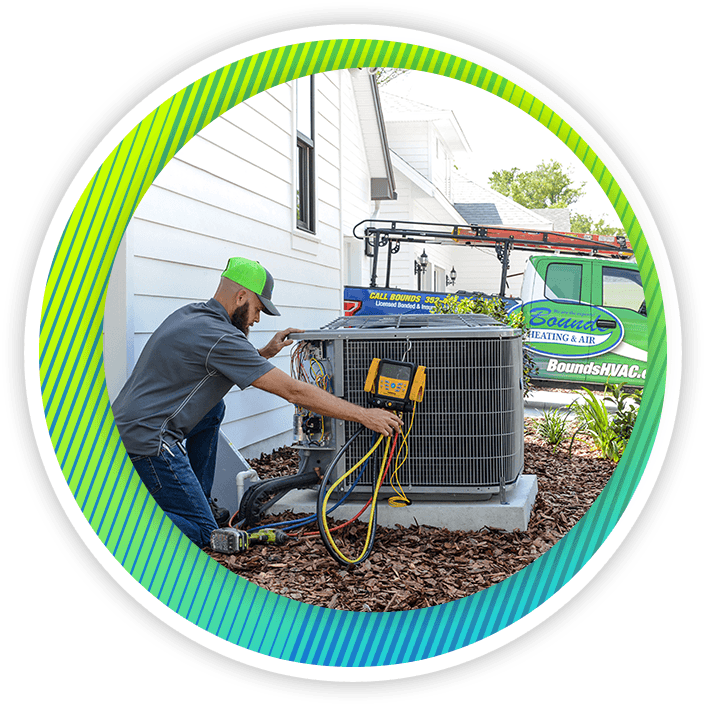 What We Can Do for You
From minor fixes to complete system replacements, you can count on the Bounds Heating & Air team to deliver fast, effective service throughout Northern Florida. Using advanced tools and state-of-the-art equipment, we provide same-day HVAC installation and maintenance services like AC repair in Gainesville, FL for your residential and commercial properties.
We provide the following heating services:
Whether your system isn't quite working the way it should or you are ready to make an upgrade, we are here to help. Backed by over 30 years of service experience, we are familiar with all makes and models of equipment. We can discuss your heating needs and deliver an affordable, effective solution, every time!
To schedule heating service in Gainesville, call 352-472-2761 or send us a message online.
Most Common Heater Problems
As a homeowner, you are bound to experience the occasional problem with your heating system. Due to wear and tear, age, lack of maintenance, and other extenuating circumstances, heaters can start to struggle or even break down.
The most common heating problems are:
Broken fans
Mold in the heating system
Faulty thermostats
Cold air coming out of vents
System cycles on and off constantly
System won't turn off at all
Uneven airflow
Higher-than-usual heating bills
Burning smell coming from the system
To determine what exactly is wrong with your heater, give our Gainesville heater technicians a call. We will thoroughly inspect your system, locate the cause of the problem, and implement the best possible solution for your home.
For urgent matters, we are available 24 hours a day, 7 days a week to provide emergency service. The last thing we want is for you and your family to be left in the cold, so trust us to be there for you when you need us most. We will arrive promptly in fully stocked trucks, ready to make any repairs necessary to get your system back up and running.
Benefits of Upgrading Your Heater
Unfortunately, even though we all wish they could, our heating systems can't last forever. If your heater is over 15 years old and can't seem to keep your home warm enough, it's time for an upgrade. The good news is that while heating upgrades are a hefty investment, they are well worth it!
The benefits of installing a new heater include:
Extended system lifespan
Increased energy efficiency
Lower energy bills
Enhanced indoor comfort
Improved indoor air quality
Reduced chances of breakdowns and repairs
Better warranty
When the time comes for you to make an upgrade, turn to Bounds Heating & Air. We are licensed Carrier® dealers and have access to the latest and greatest equipment in the industry.
Guiding You Every Step of the Way
Finding a team of reliable HVAC technicians is not an easy task. Luckily, Bounds Heating & Air makes heating services as easy as can be. We are committed to delivering outstanding customer service, which means you can always count on open communication, convenient appointments, fast repairs and installations, financing options, fair pricing, and a job done right the first time, every time.
And, thanks to our 24/7 emergency service availability, you can rely on our team to be there for you when you need us most. At Bounds, your problems are our problems!
Call 352-472-2761 to schedule a heating service in Gainesville. We look forward to serving you!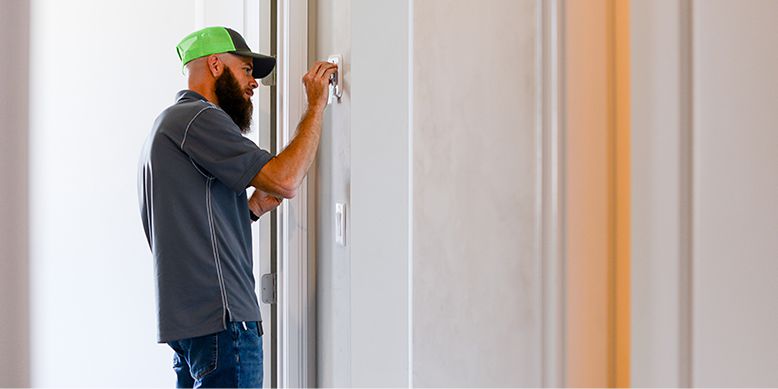 Request Your Service
Call (352) 472-2761 or User Our Form